Obscured by Clouds was my first art intervention when I was an art student. I installed the work the night before the opening of the annual exhibition of the lecturers of Faculty of Fine Arts, Chiang Mai University. The sculpture was installed in the hallway, in front of the entrance of the exhibition room. 
The sculpture was made with mirror and glass boxes that reflected the blended images of the viewer's portrait and objects (pig heart submerged in salt water and my fresh feces).
At the opening, nobody questioned the work and assumed it was part of the exhibition. The work was on display for a few days before it started to smell bad. One of the lecturers discovered it was mine and asked me to remove the work.
The aim of the work was to criticize the culture of art teaching in Thailand as a system and hierarchy concerned mostly with elite social gatherings rather than the quality of the art.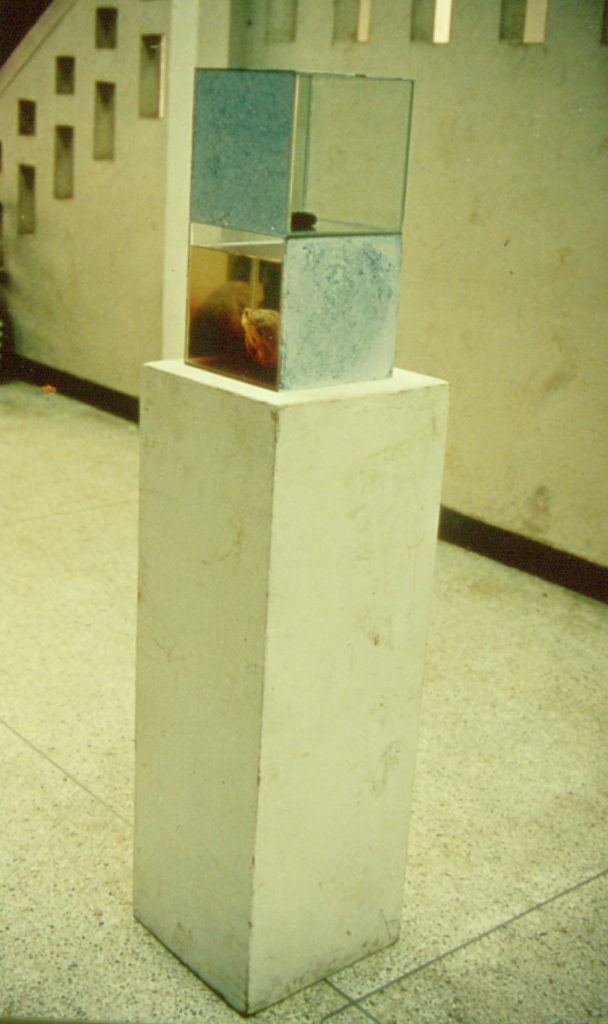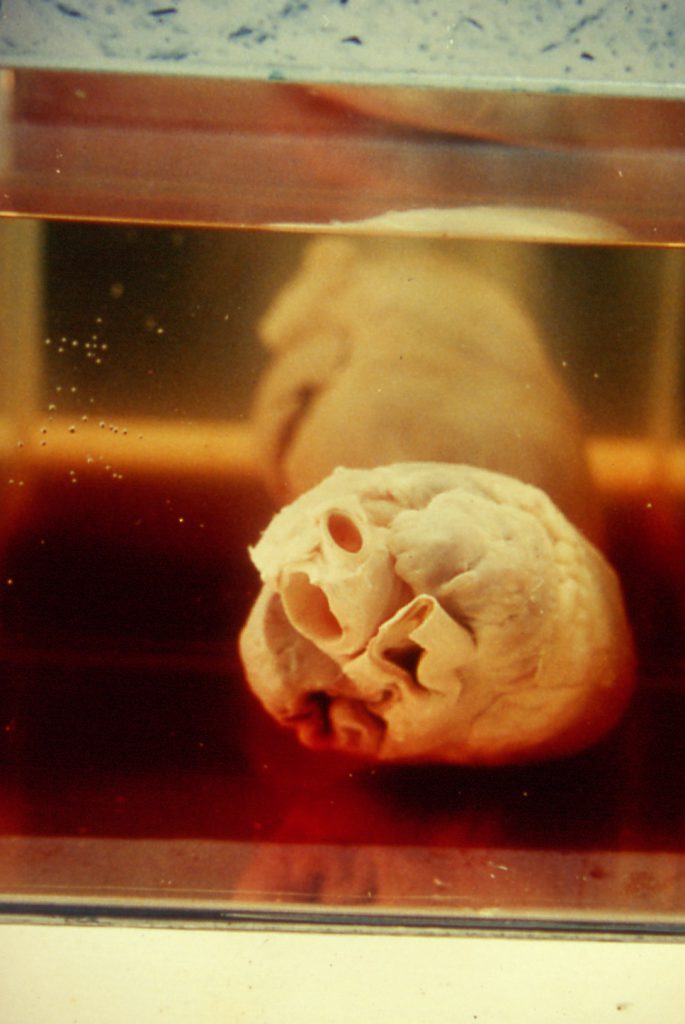 Year: 1999
Dimension: 10″ x 10″ x 20″
Materials: pig heart, human feces, water, salt, glass, mirror
Venue: Main Exhibition Hallway, Faculty of Fine Arts, Chiang Mai University, Thailand